noisebridge mural
I know the effect that environments can have on how we feel, think, and learn. So I felt honored when Ruth Wong from Noisebridge Hackerspace, a non-profit community makerspace in San Francisco, California, reached out asking me to paint a mural in their new location. I love their mission to provide the community with shared tools like lasercutters, 3D printers, sewing machines, and more, and I knew that the mural had the potential to set the tone for people working on their creative projects in the Noisebridge space.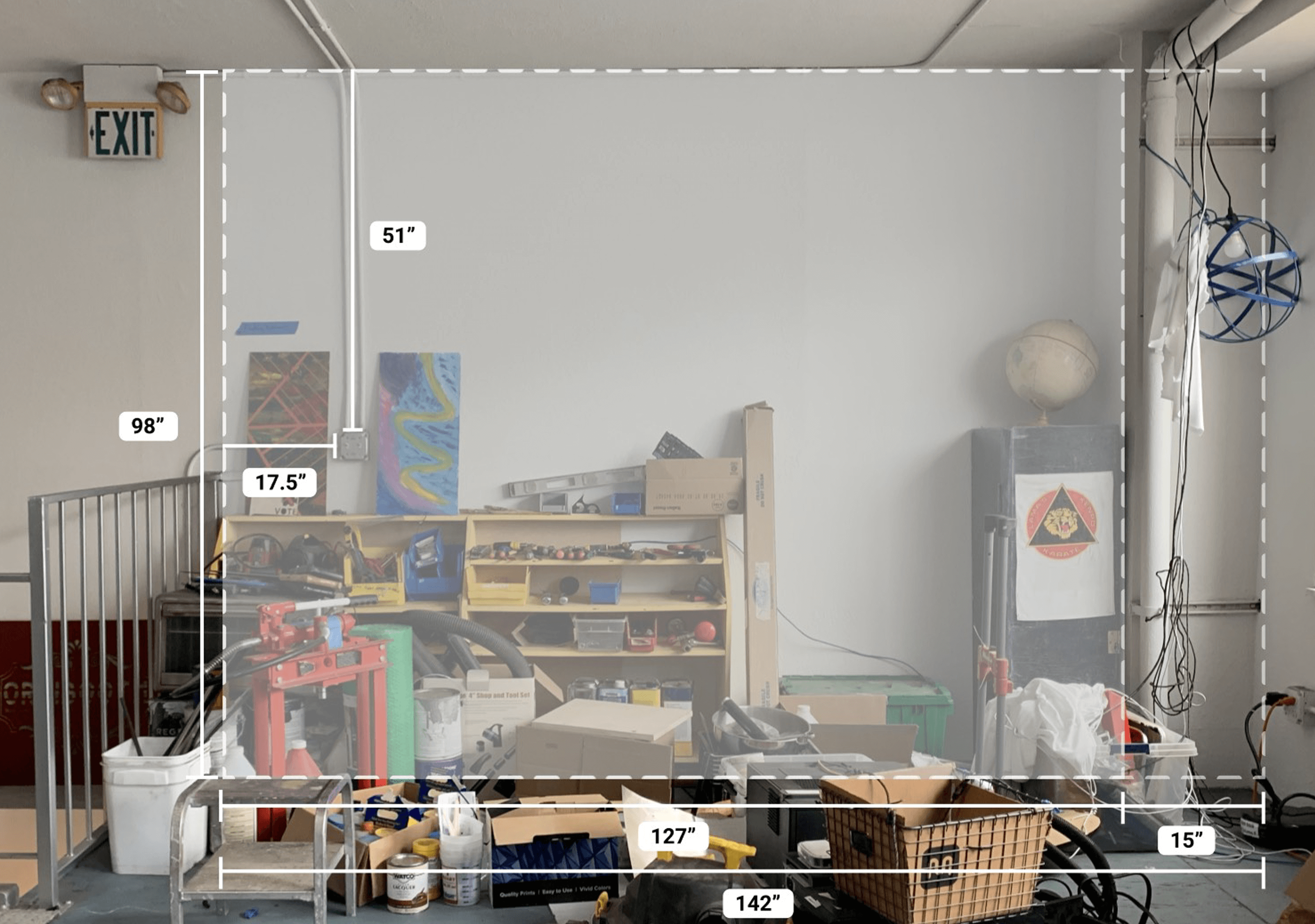 The photo that Noisebridge sent of the wall I'd be painting.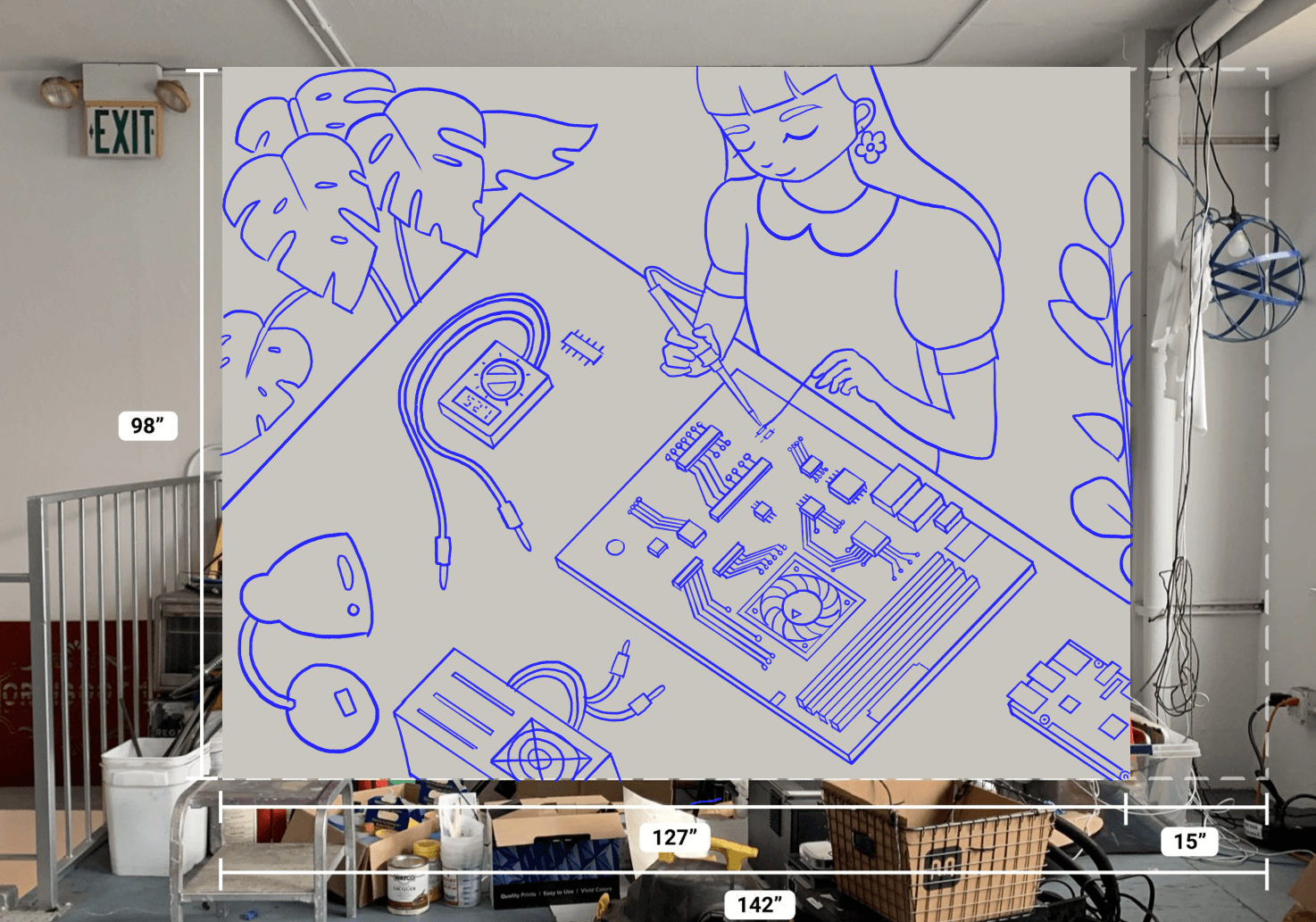 My proposed sketch of what the mural would look like, drawn digitally.
With the approval of the sketch I finalized the mural design and colors, still drawing over the photo of the space to keep the physical context of the mural in mind throughout the whole design process.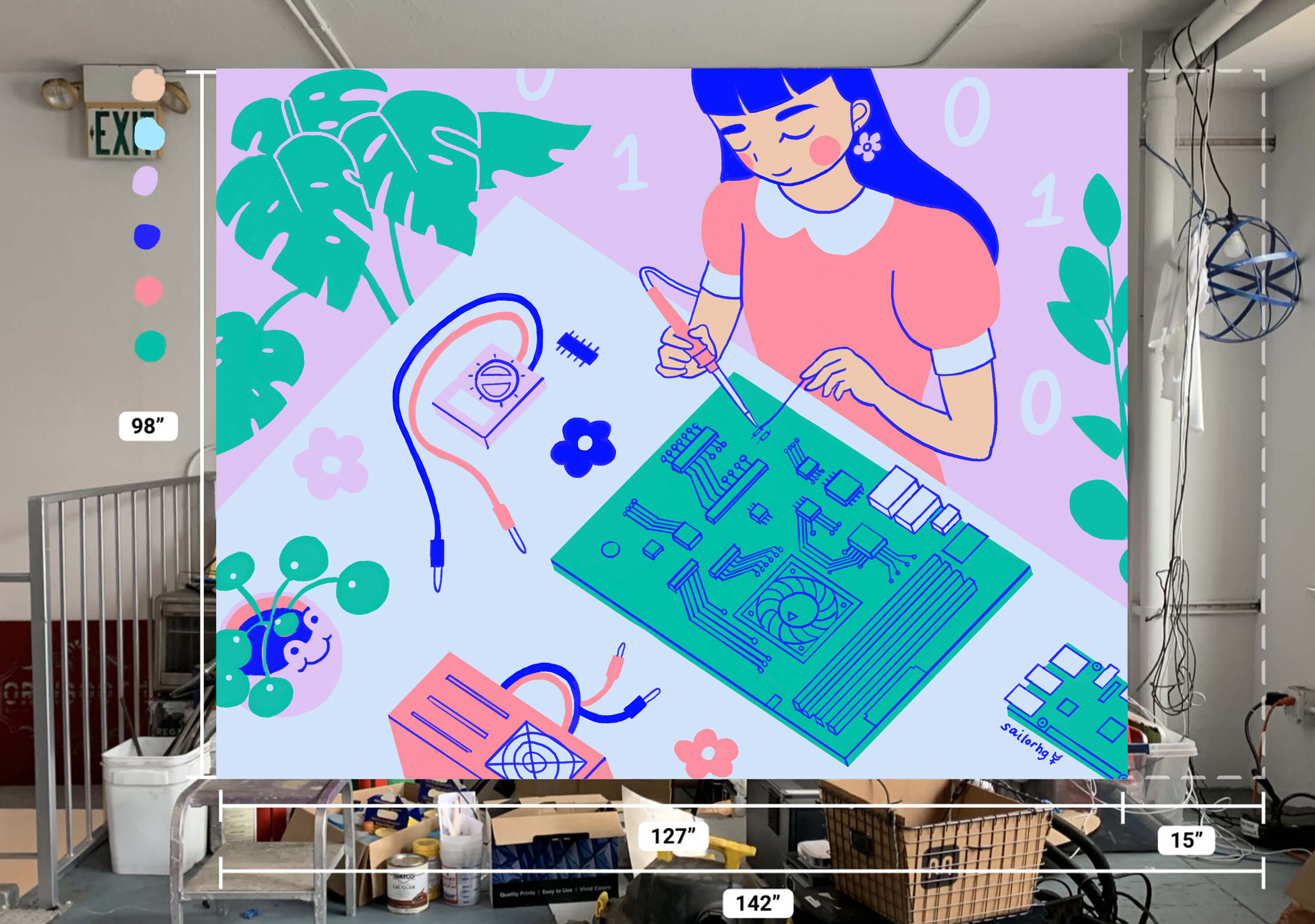 After I had finalized the colors for the mural, the next step was to find paint colors that corresponded to the colors I used in my digital mockup. One of my hobbies as a child, when my parents would drag me shopping with them at the hardware store, was to browse paint chips, so this part of the process was particularly enjoyable for me. I went with low VOC Benjamin Moore house wall paints.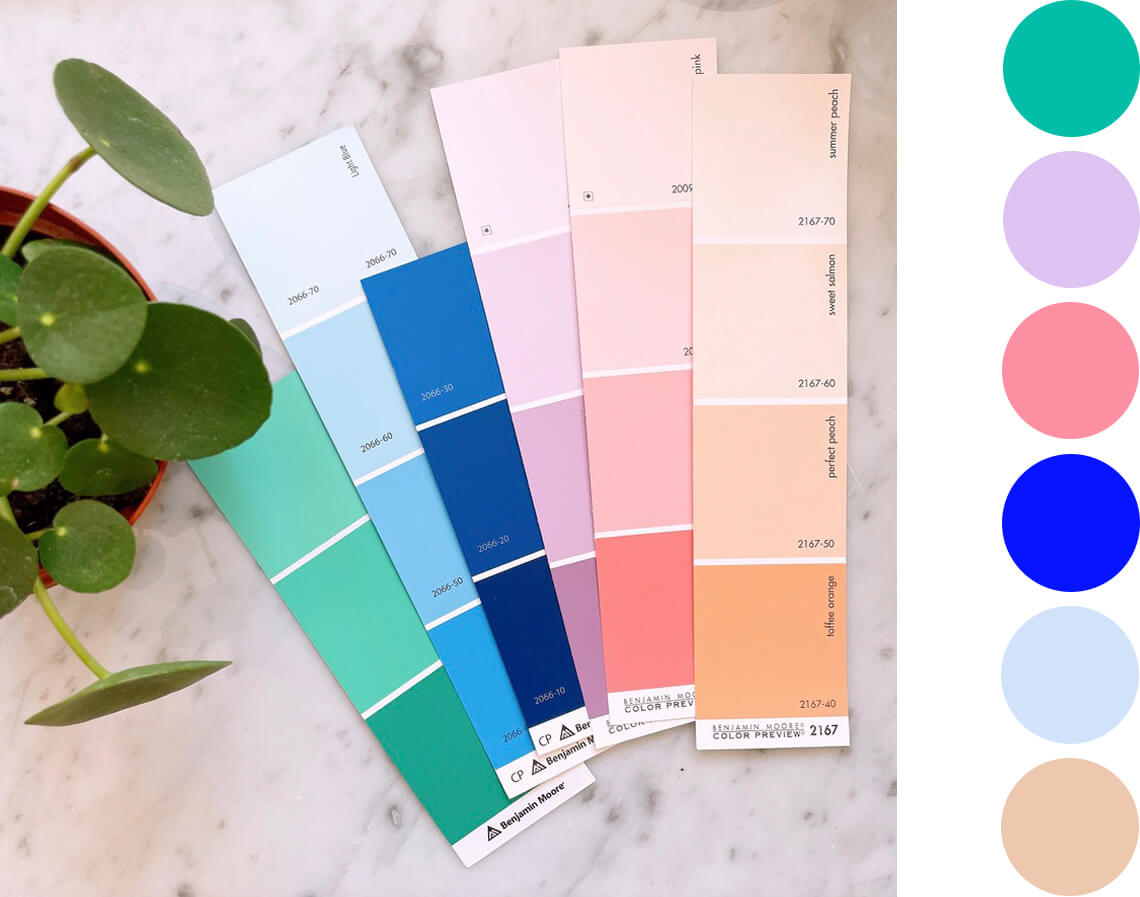 After this I was finally ready to start the process of painting the mural on Noisebridge's wall. To make that process a little easier, I transferred the design to the wall by projecting the digital lineart onto the wall and tracing with a pencil. Thanks to my cousin Maria Novianti and Tinnei Pang for helping with this step!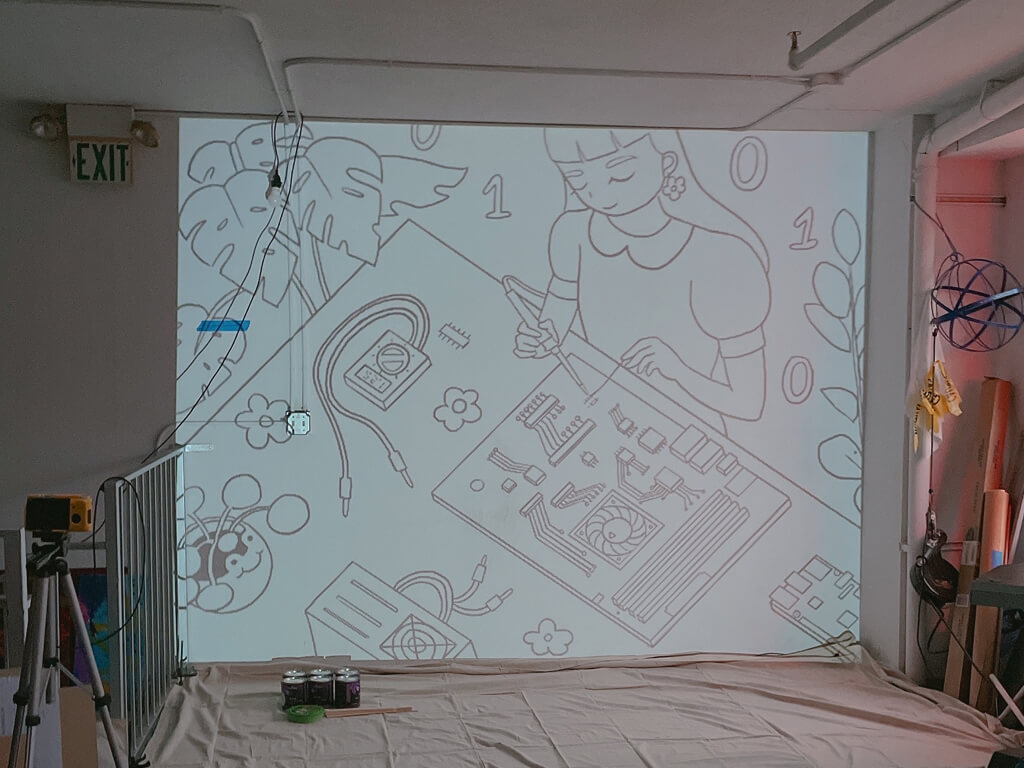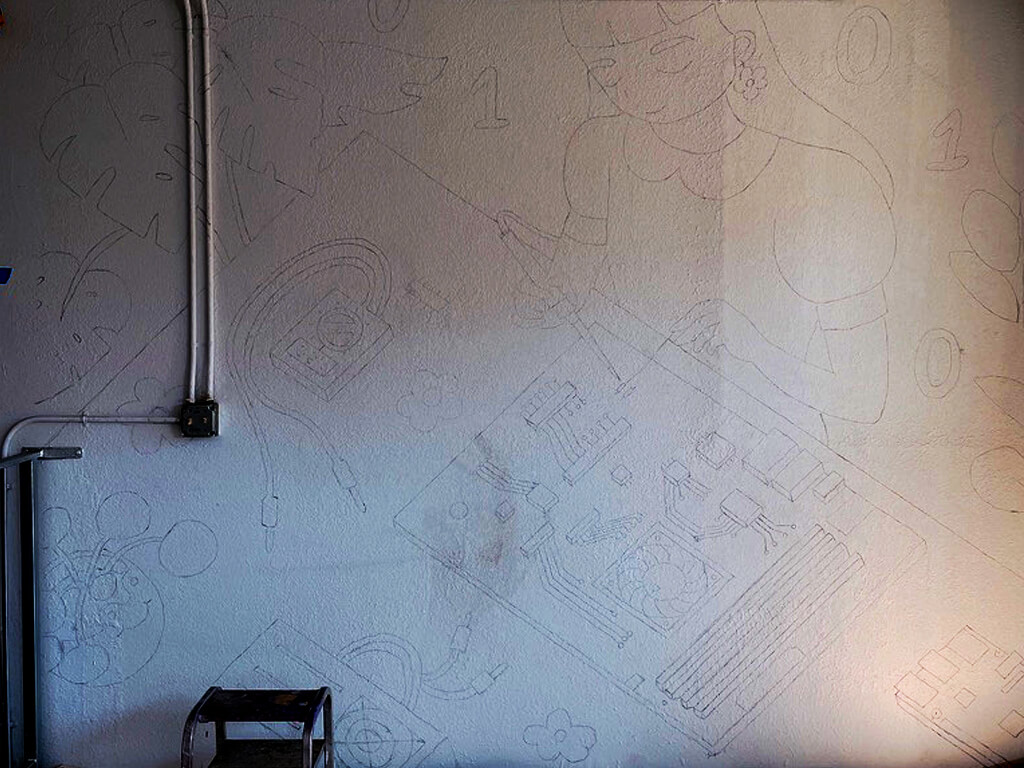 For the next few months (May 2021 - August 2021), I would come in and paint a few hours a week, often with friends helping.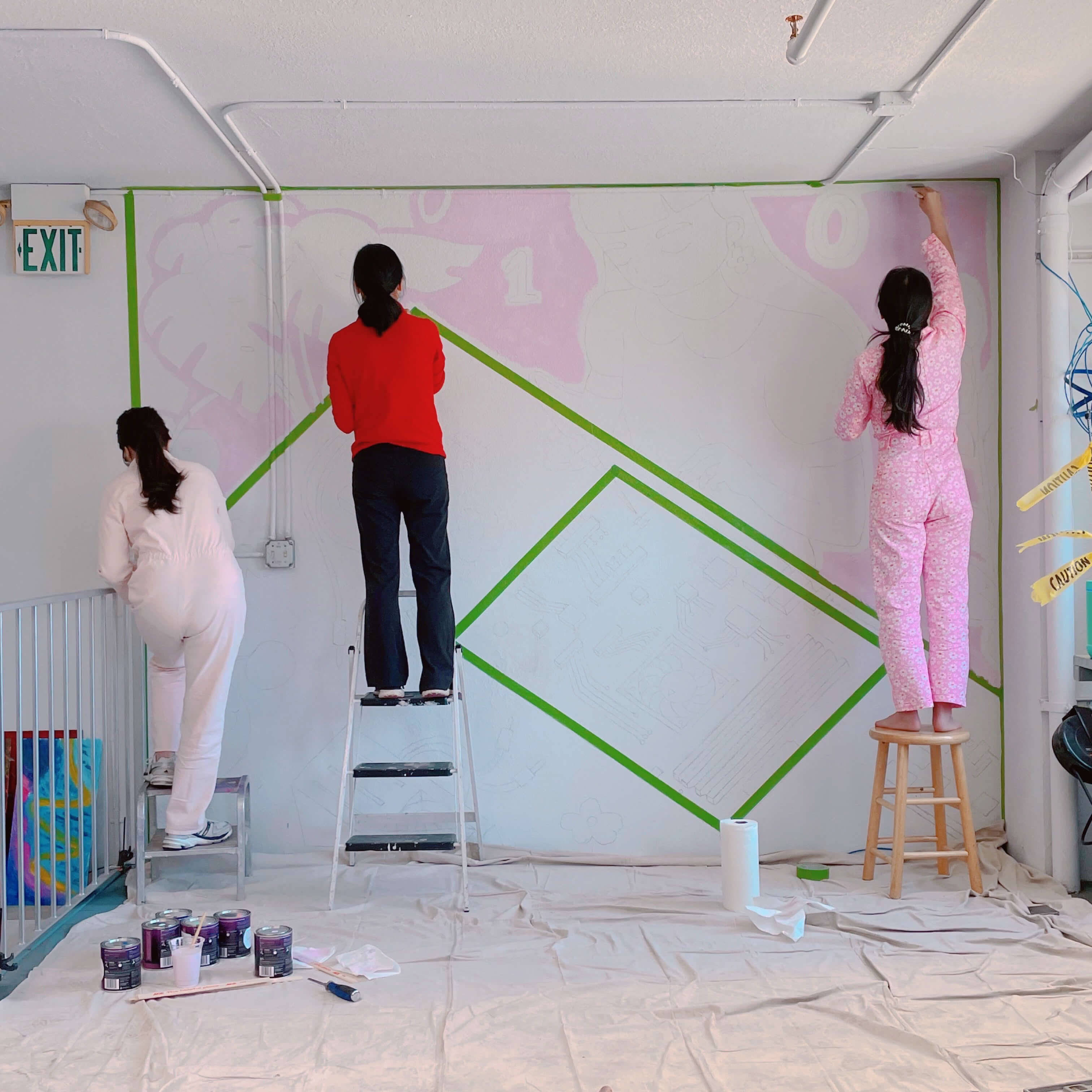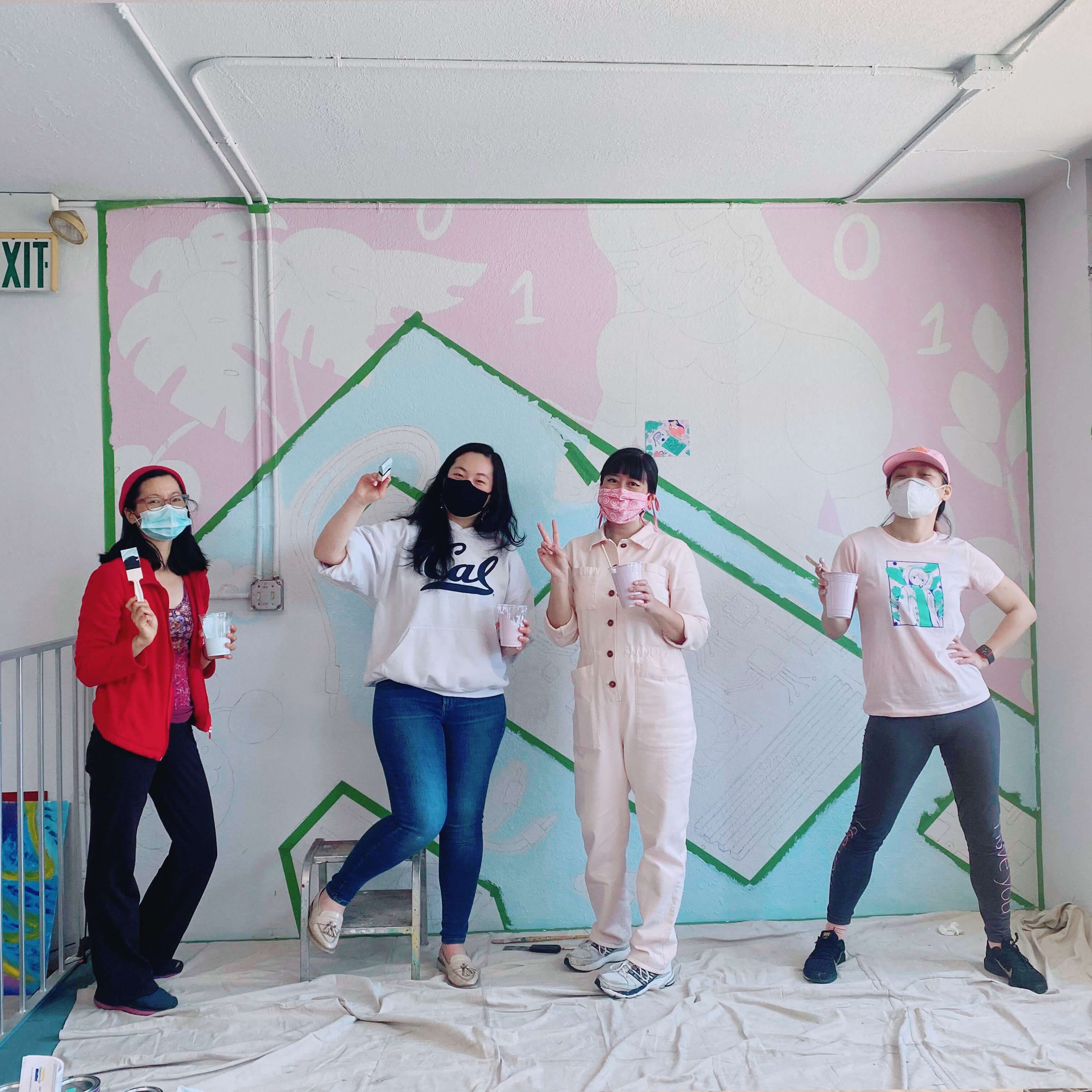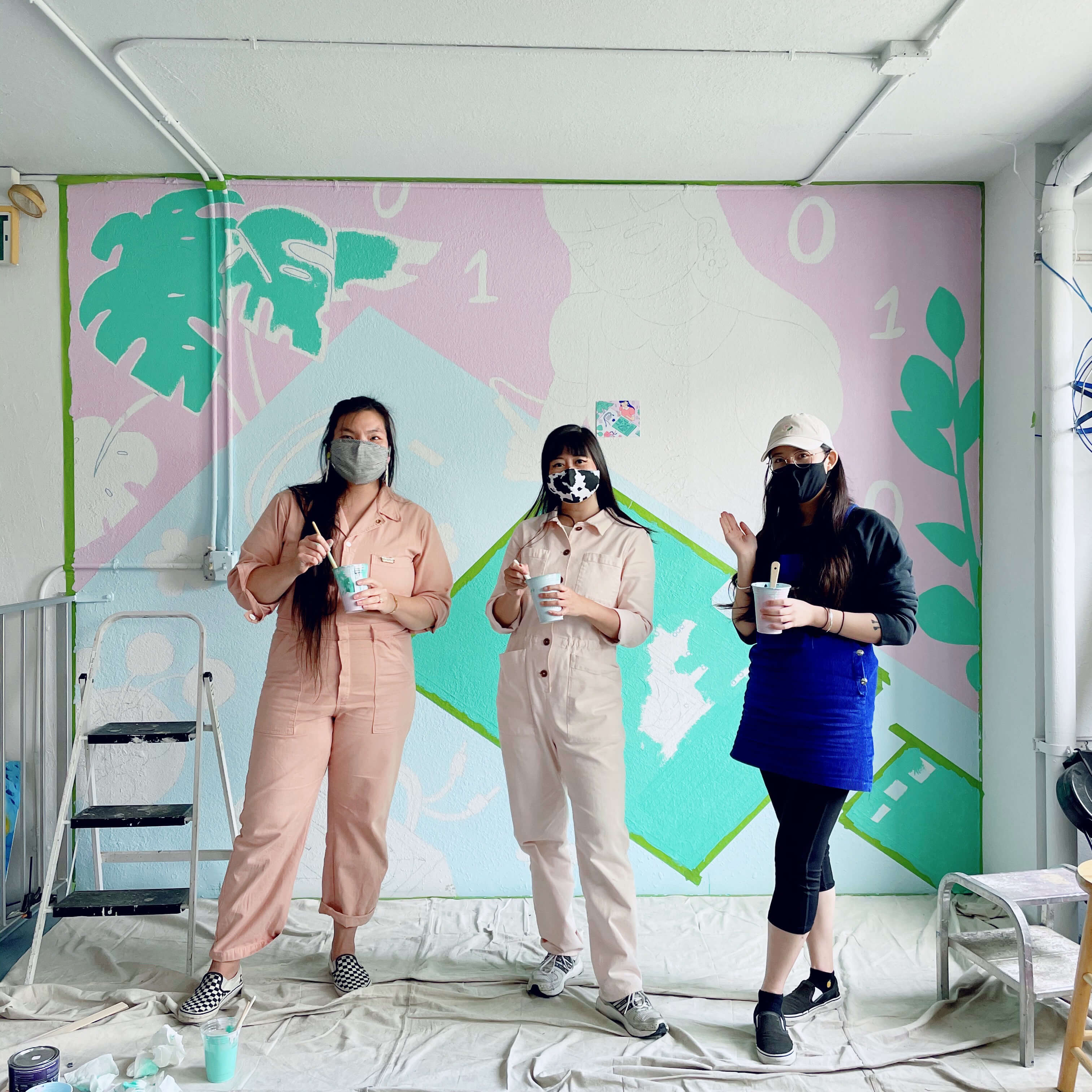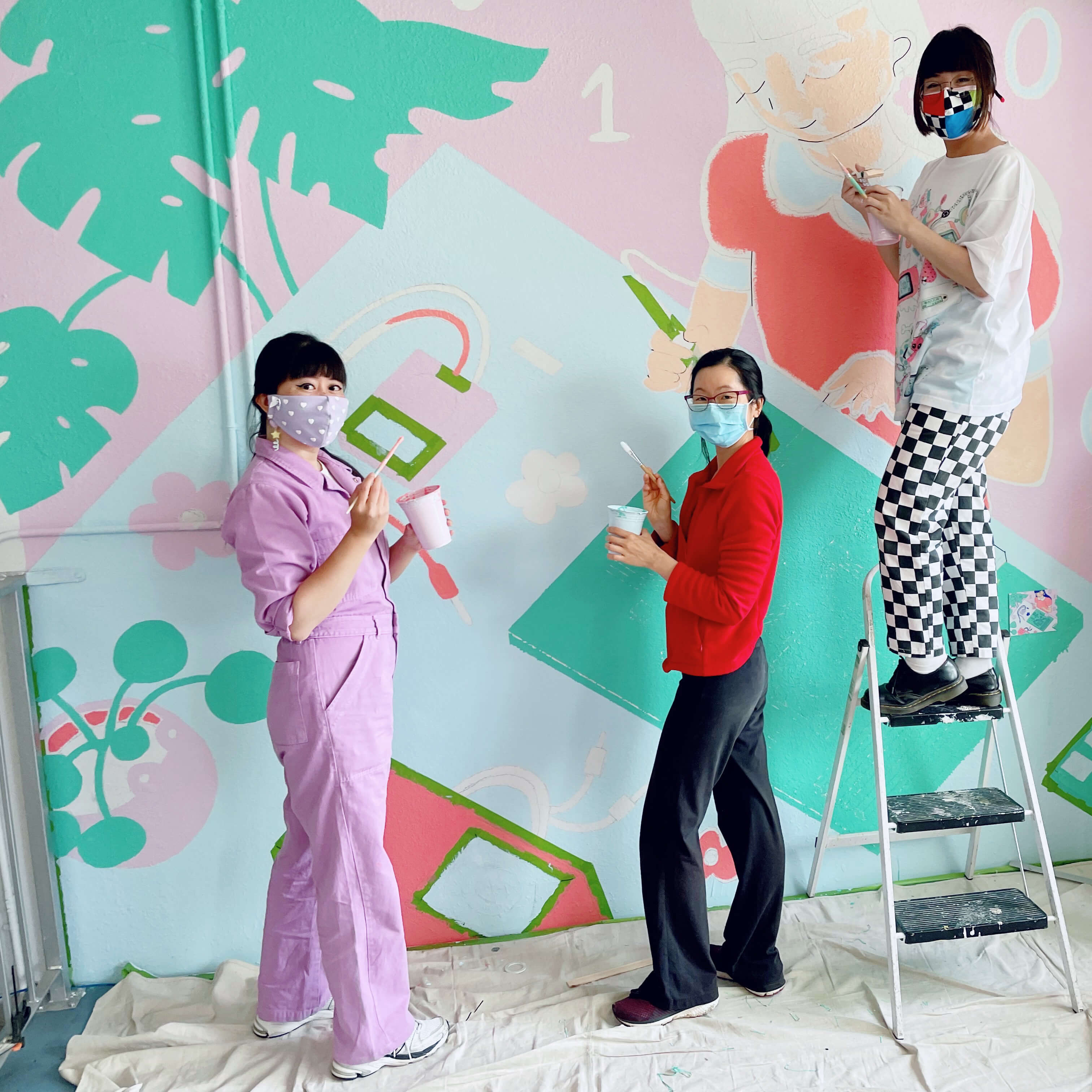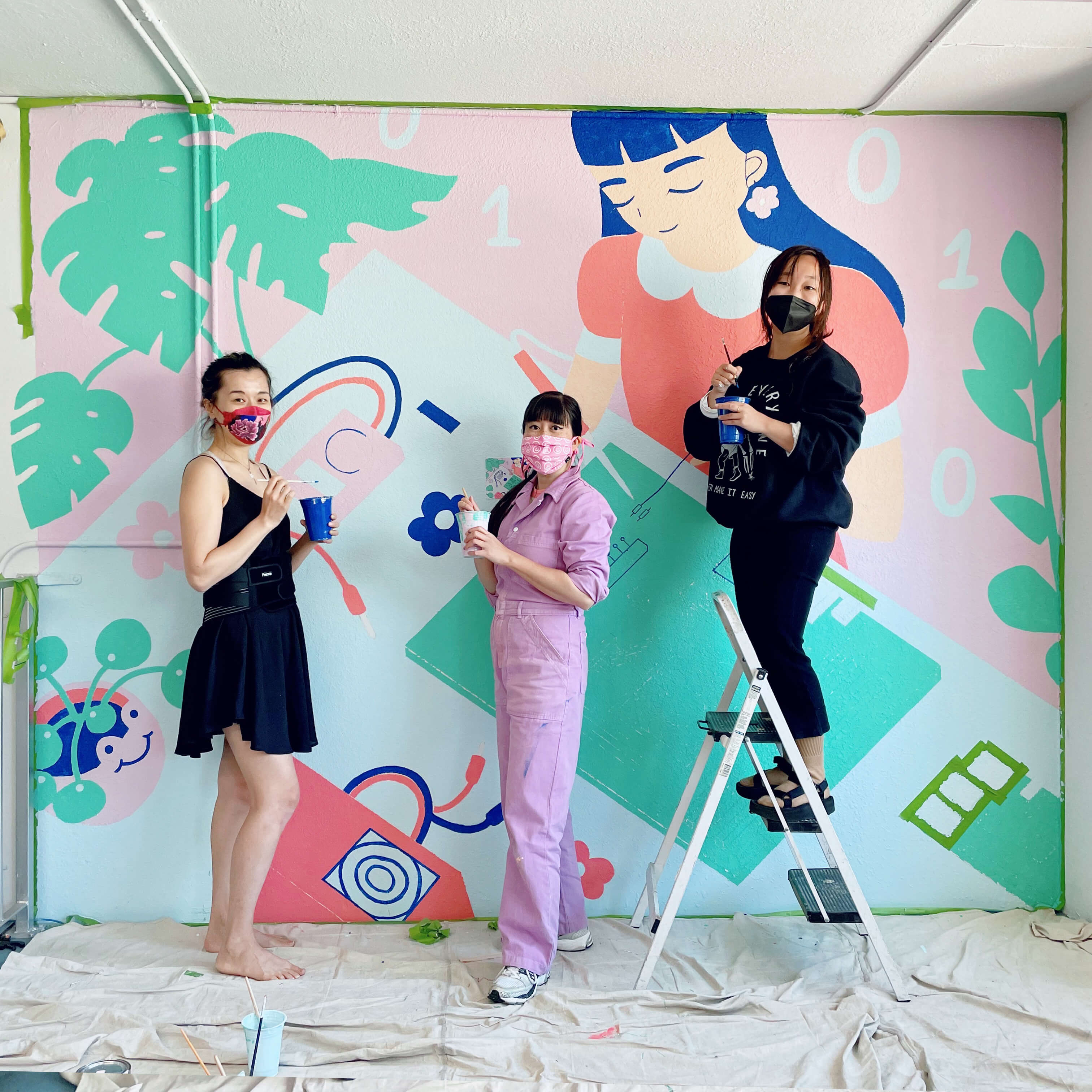 Thank you to Maria Novianti, Mindy Chang, Shirley Wu, Angel Kittiyachavalit, Olivia Luo, Connie Yang, Beckie Wood, Kai Kwong, Alice Lee, Jeff Lin, and Caitlin Gu for helping paint, and thanks to Susan and Grass Jelly for keeping me company while I painted. Thank you to Alice Lee for sharing all your mural painting tips with me! And thank you Tinnei Peng and df for facilitating this project from the Noisebridge side.
If you'd like to watch a timelapse of the whole project, Tinnei Pang was kind enough to record one!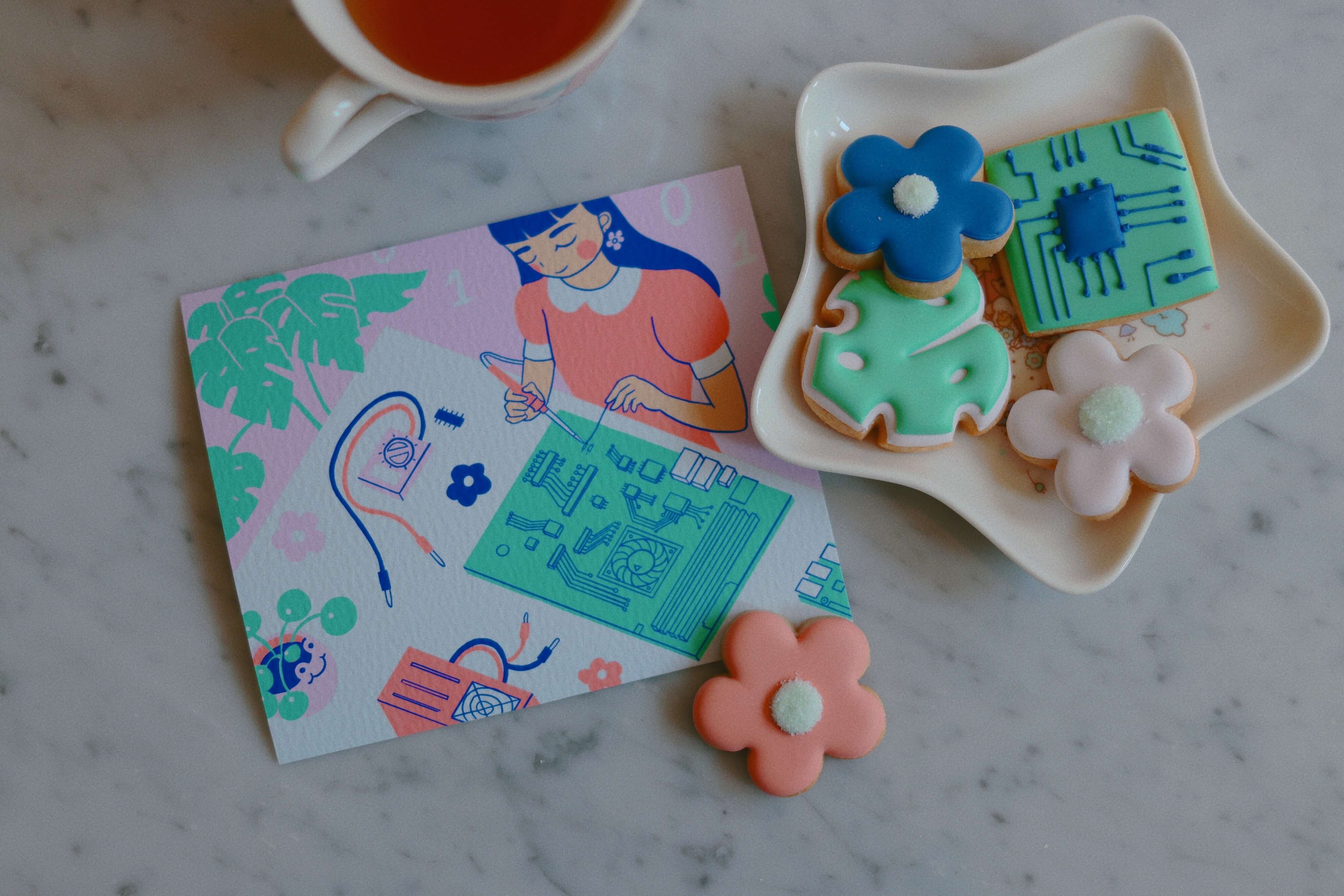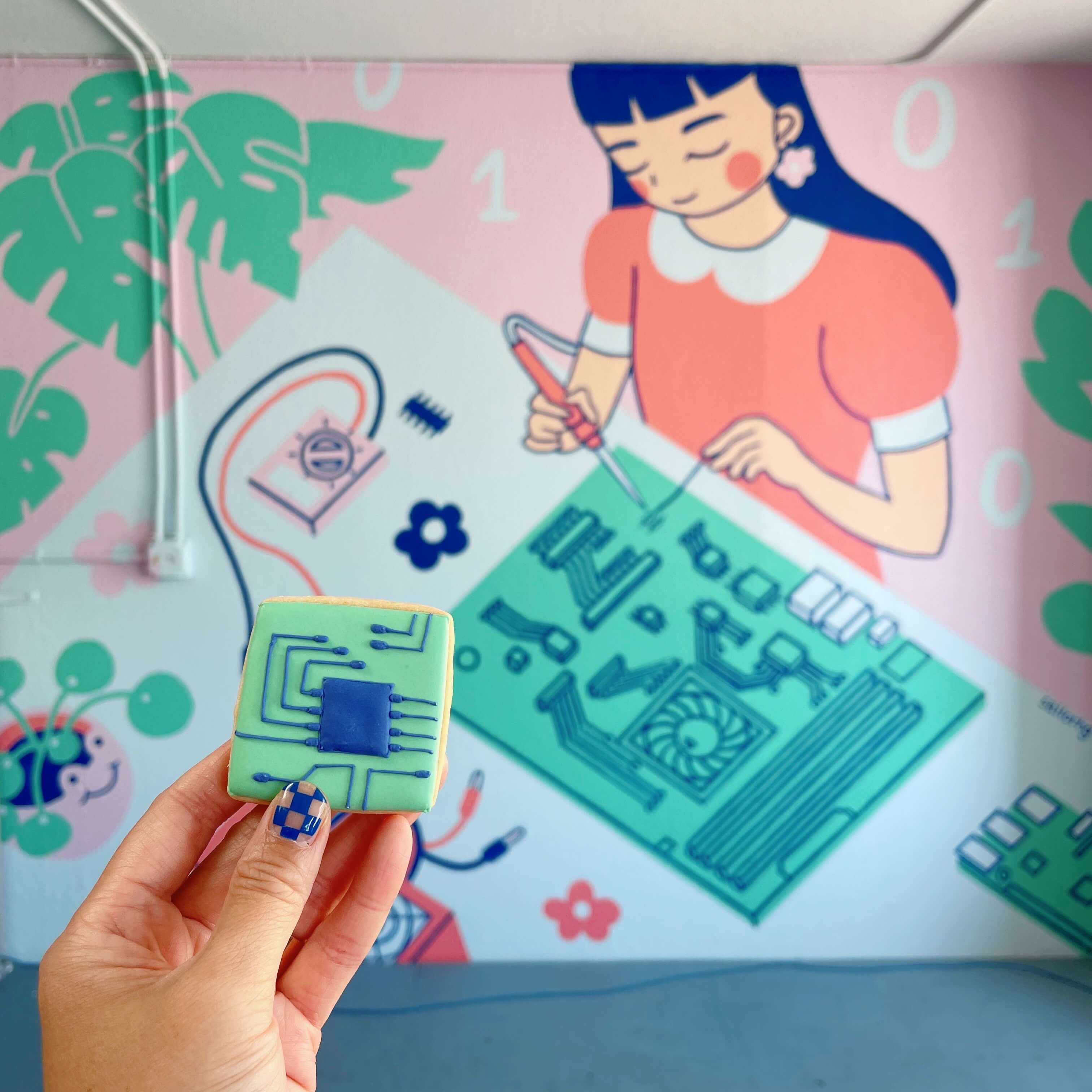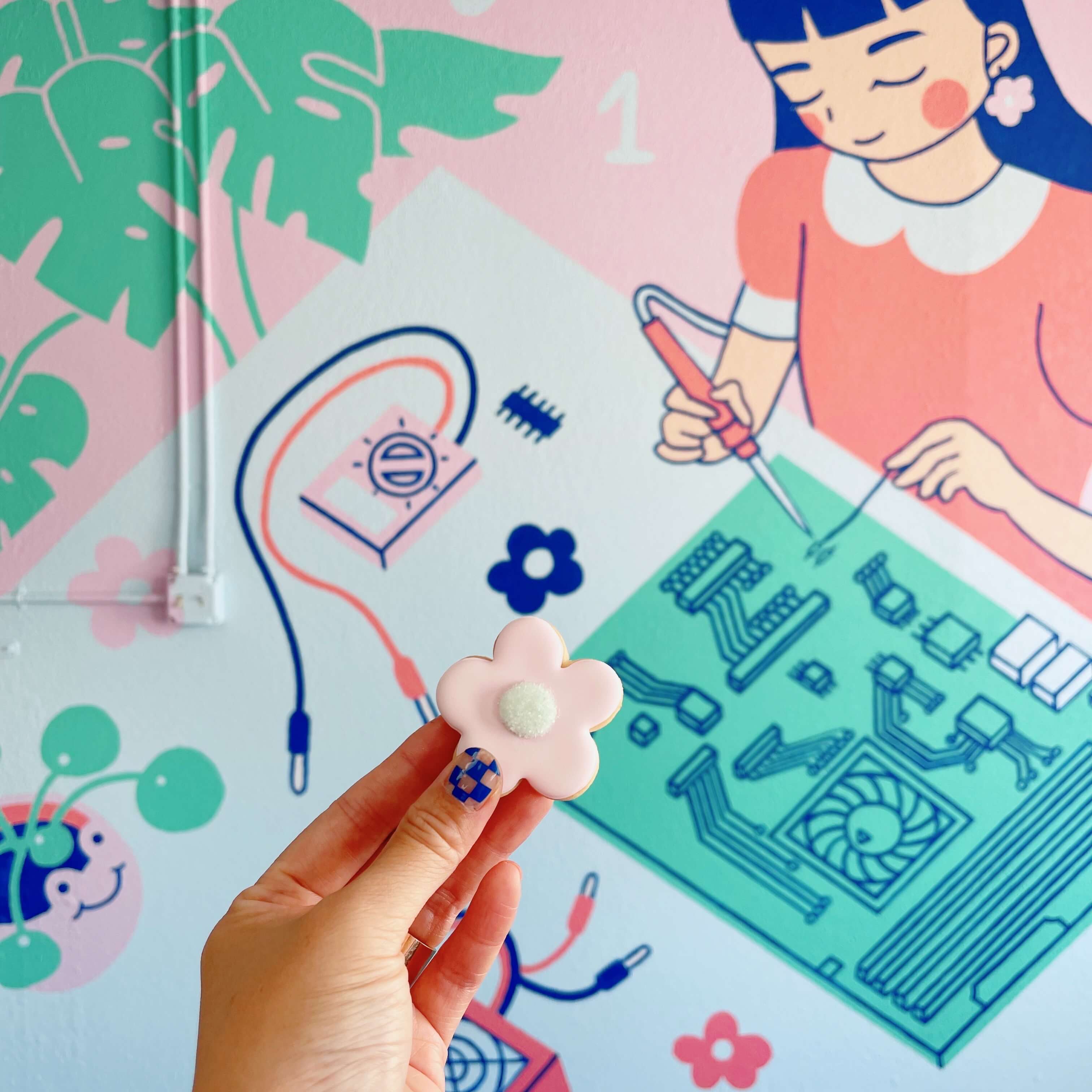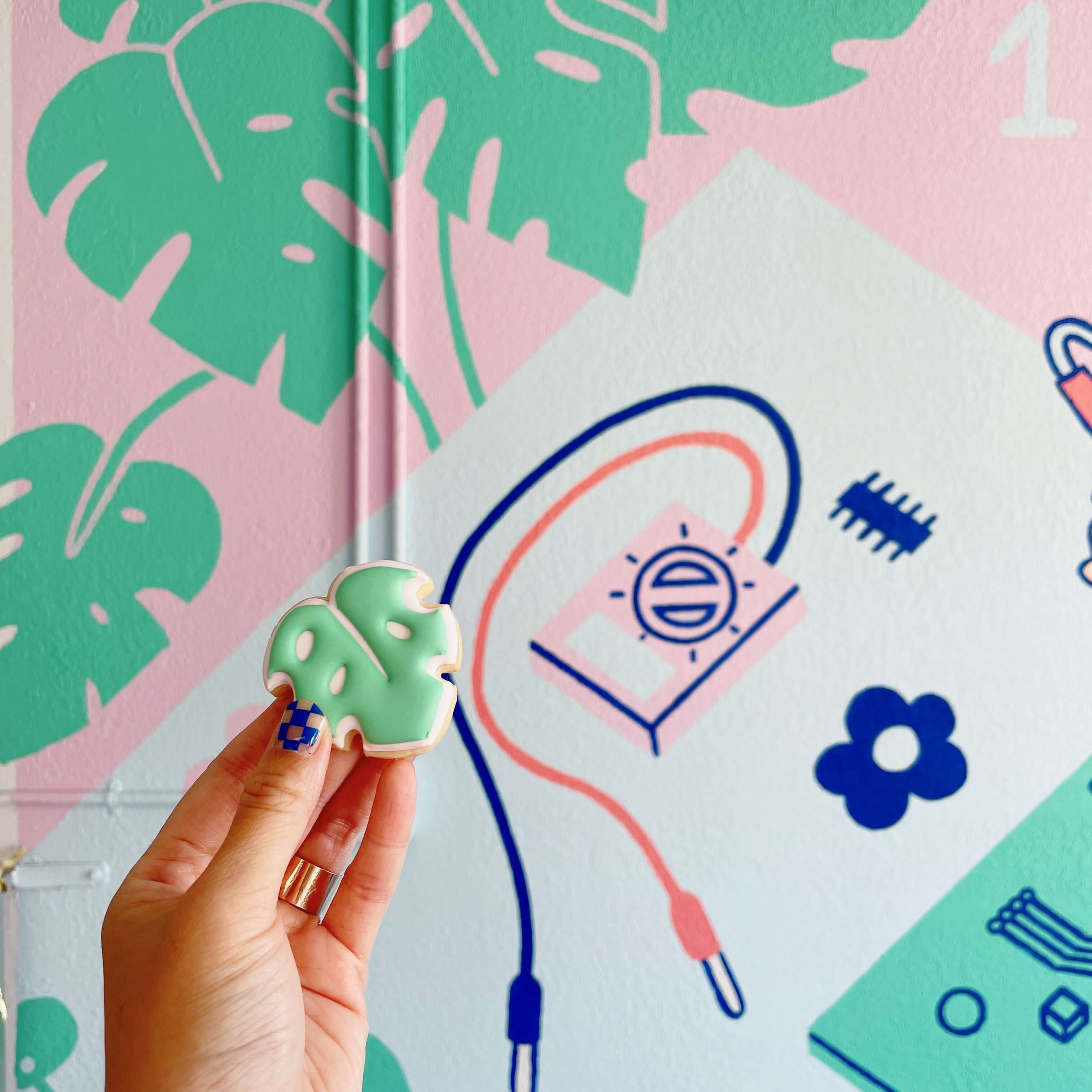 For the mural's opening party, I comissioned cookies based on the mural from local baker Sugar Cookie Kate.
I had so much fun painting this mural. Growing up, I used a lot of physical art mediums (paint, colored pencil, pastels), but later transitioned to doing more digital art out of convenience. It was so fun to paint again on a physical canvas, especially on a large wall, and need to use my whole body, sometimes on a ladder, in order to paint it. The physical painting experience felt really immersive and meditative, not to mention how exciting it is to go into a space and see your art on an entire wall. Thanks so much Ruth and Noisebridge for the opportunity!